A Rugged Custom Fan Built to Last — Just Like Our Farm Life Heritage
It's almost showtime, and another hard-nosed, rugged-as-the-West-Texas-trail cowboy mounts his horse and waits for the gate to open.
It's his final ride of the rodeo, and even though his elbows and shins are wrought with pain and his jeans tattered and torn from several rough spills, he's as determined as ever to prove he's the world's best bareback rider. Even the crowd has bought in.
His energy courses throughout the stadium; they feed off his gutty and determined spirit.
"Eight seconds," he says as he cinches in and grips his horse tight. "Eight seconds till glory!" The horse snuffles with frustration, and as the ride begins, it thrashes and jumps around with reckless abandon. But the cowboy doesn't relent.
Six seconds. Five. And now, four.
Three seconds quickly ticks down to two and then one. Time expires – he did it! Another championship performance.
The crowd exhales long enough to let out a giant "Yeeeeehaw" as the cowboy hits the dirt. He kneels in the dirt, holds his hat to his heart, and bows, honoring the crowd, the horse, and Jesus Christ.
We believe our foundation at The Original Windmill Ceiling Fan Company was built on the same steady foundation of quality craftsmanship, hard work, grit, and determination that top rodeo athletes live by.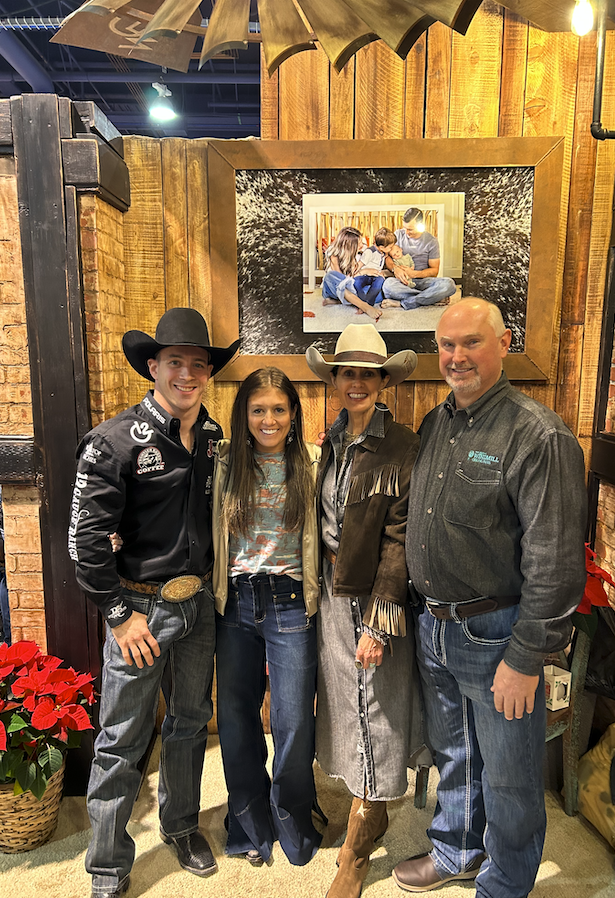 Cowboys such as three-time world champion bareback rider Tim O'Connell — a rider we've proudly sponsored for the past two years — represent the small-town kids of today who came from humble beginnings but with an indomitable spirit achieved greatness on a level many of us get to watch and few of us get to experience.
Owners Phillip and Kelly Eggers are prime examples. While they never reached the athletic and famous level of a Tim O'Connell, they are just as much about the hard work and sacrifice that comes with the farming lifestyle and owning your own business.
They spent their childhood fixing fences, baling hay, digging up potatoes, coon hunting at night, selling pelts, feeding cattle, picking gooseberries (for the best pies ever), and competing in a few rodeos of their own.
To this day, they manage and tend to a farm full of animals, and Kelly still rides horses competitively!
That hard-working way of life paid off big time for them with the creation and successful growth of the Windmill Ceiling Fan company. Quality craftsmanship, one-of-a-kind design, and American-made authenticity are more than product features on the label. Our many custom fan designs aren't like the ordinary fan you find on a shelf in a big box store.
The 18 blades are stronger and handcrafted to exceed the demands of any space at any time of the year. With 100% steel and aluminum components, an efficient motor, many sizing options, and custom finish creations, customers can design a one-of-a-kind windmill fan perfect for their space!
The Original Windmill Ceiling Fan Company honors a farm life and rodeo heritage that continues to inspire us.
A rugged fan that's built to last — just like our American-bred Cowboys.
If you enjoyed reading our article above, you can read some more here: https://windmillceilingfans.com/blog