Check out our Spring-Into-Summer Home Checklist!
Spring has always been that welcome in-between season where we get a break from frigid-cold Texas winters and can ease our way into the eventful summer months just around the bend. There are still a few evening chills, perfect for fireside hangouts on the farm, and there's plenty of time to get your barndominium, ranch, or suburban home in tip-top shape.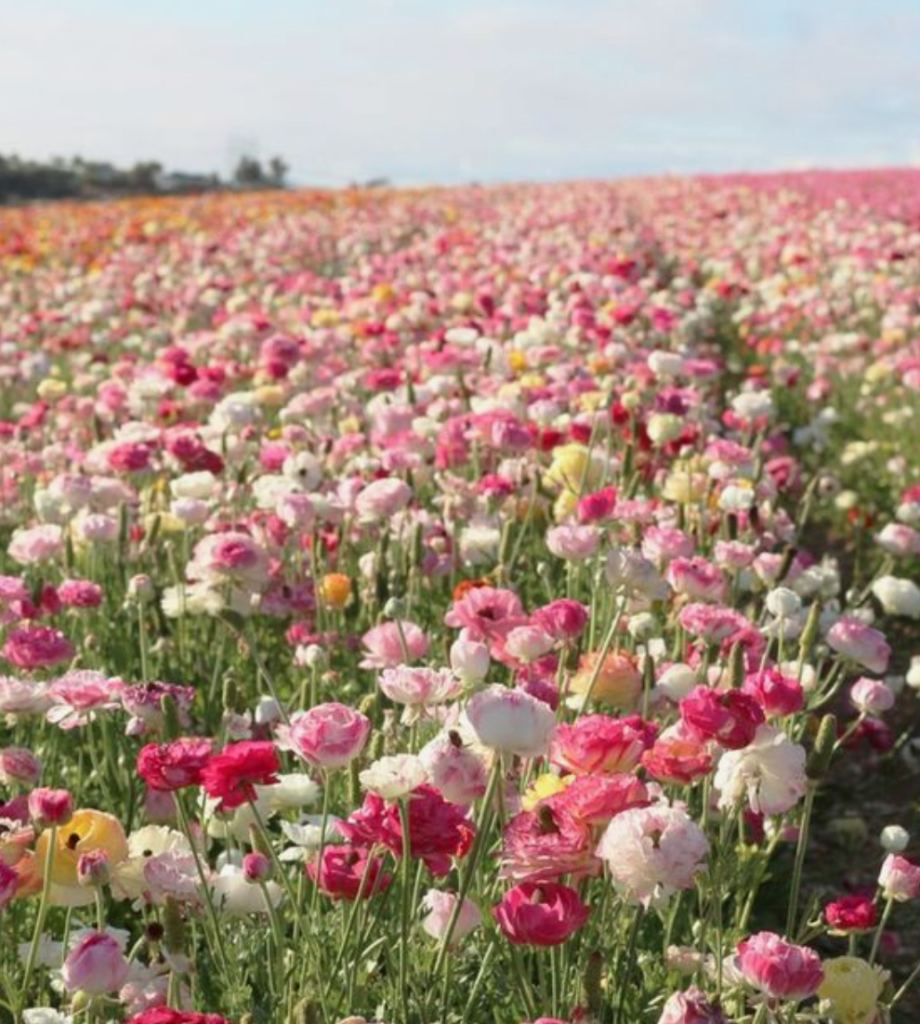 But don't wait too long — summer will be here before you know it. Here's a helpful spring-into-summer home checklist to keep you on track. From the necessary stuff like scheduling your HVAC maintenance check to smaller to-dos like remembering to use your windmill ceiling fans to get a nice breeze going and adding a seasonal lift to your decor, we tried to think of everything.
The Original Windmill Ceiling Fan Company's Spring-Into-Summer Home Checklist
Get your HVAC maintenance scheduled: Your AC has been dormant long enough. So before the North Texas heat gets out of hand, it's best to get your favorite local HVAC team in to head off potential issues such as broken or worn-out parts. The same goes for de-winterizing your sprinkler system (you technically should have done this already). The last thing you want is to be without either of these when you really need them.
Start looking at your landscaping: The growing season is already here, so it's essential to go through your yard and rake away any remnants from the winter that might keep your yard from looking its best. Rip out dead plants, clear out the trash that may have accumulated throughout winter and spring, and add new plants, shrubs, and other garden favorites.
Mind the exterior of your home: By this, we mean wash all your windows and replace window screens, look for exterior cracks and flaking paint that could use an extra coat, and clean out gutters and downspouts (if it's safe to do so), and power wash your driveway and sidewalks. If you have a grill, now is the best time to ensure everything works. If you don't have one, what are you waiting for? Outdoor cooking and no kitchen cleanup may be the answer to your prayers!
Get your roof looked at: Even if there haven't been any storms lately, getting your roof checked for missing shingles and critter holes is a good idea. Remember, all those critters had to go somewhere warm during the winter and the first part of spring. If your roof has an open area to access the attic, they may be chilling up there without a care in the world. A sturdy roof protects you from all the elements, so it's better to be safe than sorry.
Declutter … everything: Most people come out of the winter months ready to declutter their homes. And then there's the rest of us. Now that summer is almost here, you should deep clean the garage, spare closets you can barely close, living spaces, and barns. If you have clothes you don't wear anymore, ship those off to Goodwill.
Check the insulation in your attic: This is a fantastic spring-into-summer home checklist item. After all, the goal with each changing season is to ensure your home is as energy efficient as possible. All that pink stuff in your attic maintains an appropriate temperature year-round by retaining heat in the winter and keeping hot air from spreading through the home in the summer.
Change the direction of your ceiling fan: Remember, your windmill ceiling fan spins both ways. If you flip the switch so that the blades turn counterclockwise, you'll start circulating the air and get that cooling effect you've been trying to avoid these last few months. And speaking of ceiling fans … make sure all your fans are working correctly. If they aren't working, or you've got an older one that might as well be put out to pasture, now is as good a time as any to replace it with a windmill ceiling fan.
Freshen up your home decor — Give your home a seasonal boost by changing out your curtains, blankets, pillows, bedding, etc. You may even consider rethinking your existing furniture arrangement, indulging in fresh flowers for the kitchen and dining room, and creating a seasonal wreath for the front door. There are tons of options to consider.
Clean the entryway floors: Your floors have likely taken a beating during the harsh winter months, especially as you and your family find yourselves walking in and out of the front door nonstop. This is your chance to give the front entryway an excellent swiffering. Remove any clutter, change the doormats, and dust around the windows and other items by the front door.
Get all those summer clothes out of storage: Who doesn't enjoy breaking out the t-shirts, shorts, and swimwear for a long-awaited summer? Now is the time to entirely ditch all things winter and pull out all the bright and fun clothes for what will undoubtedly be your best summer yet.
Clean out the dryer vents: No one thinks about removing lint buildup from their vent. But the reality is that many house fires today happen because of clogged dryer vents. Not to mention, your clothes are likely taking longer to dry because of that clogged vent. This isn't something you have to do on your own; hire a professional dryer vent cleaner. Easy peasy.
At The Original Windmill Ceiling Fan Company, we've ditched the typical sales pitches in favor of relatable stories of American ingenuity, roll-up-your-sleeves hard work, and blissful life on the farm. Our library of blog posts is chock full of stories, practical tips, tricks, and life hacks — and this post on our spring-into-summer home checklist is no different.
While preparing your home for summer may not be top of mind in your household, it is a necessary chore. When started early enough, it can be spaced out over several months and won't feel nearly as overwhelming as it would if you waited until the last minute.
Call The Original Windmill Ceiling Fan Company Today!
At The Original Windmill Ceiling Fan Company, we pride ourselves on bringing authentic, historically-designed windmill ceiling fans to houses, barndominiums, and outdoor living spaces across America at a price worth every penny. We are the only windmill ceiling fan supplier that provides custom fans to match your personality, style — and the changing seasons.
Quickly match the finish of your fan to the rest of your home
A one-of-a-kind look and feel
Not mass-produced
Made in America
Unrivaled strength and craftsmanship
DAMP-RATED
Rather than sitting on a shelf in a factory warehouse, our fans are built to order, and our craftsmanship is catered to your every need. Call today at 972-834-5555 or visit www.windmillceilingfans.com. We are here to help you!