Damp-Rated Windmill Ceiling Fans: The Ideal Choice for Your Humid Back Patio
Recently, a friend of ours held a housewarming party. While everything seemed to be going well, he had to hilariously explain his way through an embarrassing moment with his outdoor ceiling fan. As it turns out, it was an indoor-only fan and not damp-rated!
In fairness, his home was immaculate, with all the features of a traditional suburban cul-de-sac home, including a big backyard, hardwood floors, and oversized bedrooms. However, as we walked out onto his covered patio, we couldn't help but notice his old and rusty ceiling fan, which didn't match the rest of his beautiful home.
The previous owners had installed the fan years earlier, not realizing that it was an indoor-only fan and not damp-rated. Our friend and his wife hadn't yet had a chance to replace it since they were busy "beautifying" the rest of their home.
The embarrassment was enough for him to give us a call the next day, and we were more than happy to customize the perfect outdoor windmill ceiling fan for him. But before we dive into that, let's talk about what damp-rated even means.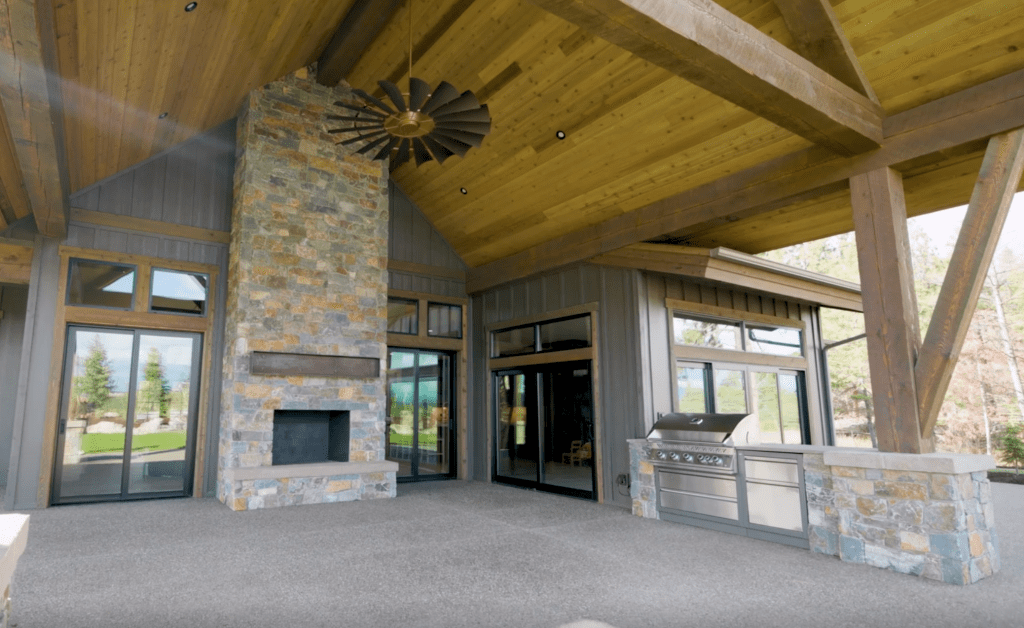 All ceiling fans are subject to a rating system to help buyers determine which is the best one for each location.
Indoor, dry-rated fans are meant for indoor use only, such as in a bedroom, living room, foyer, or dining room. They will not function properly if exposed to water or moisture.
Outdoor fans, on the other hand, are either damp-rated or wet-rated. Damp-rated ceiling fans can be mounted in areas with no direct exposure to water, rain, or snow but can handle their fair share of moisture in damp areas and keep the air circulating in that area for years to come.
Using the correct type of fan for your space is essential since an indoor fan installed outside won't last long. Like our friend's old fan, it will rust, warp, melt, crack, and look like an eyesore. Even a little moisture seeping into the unprotected internal components creates extra noise, damages the motor, and can cause an electrical fire.
At The Original Windmill Ceiling Fan Company, all our fans are damp-rated, meaning they can withstand indirect moisture, humidity, and poor ventilation. We take pride in bringing authentic, historically-designed windmill ceiling fans to houses, barndominiums, and outdoor living spaces across America at a fair price. We also offer custom fans that match your personality and style.
Partner with The Original Windmill Ceiling Fan Company and transform your home with a unique and long-lasting work of custom art. Our Windmill Ceiling Fans are designed to resemble old farm-style windmills and boast an impressive diameter and strong blades for optimal performance.
Investing in a windmill ceiling fan is a wise decision for any homeowner. With the whisper-silent operation, customizable finishes, and handcrafted quality, our fans are the perfect addition to any room. You can customize your fan's finish and design to match your furniture, home hardware, cars, sports teams, or any other preference you have.
Each of our fans is hand-cut, hand-assembled, and hand-packaged at our Pilot Point, Texas warehouse, with every detail tailored to meet your unique order requirements. Our aluminum custom finish adds a touch of finesse to the final product, delivering a one-of-a-kind look and feel that cannot be found elsewhere.
As the sole supplier of custom Windmill Ceiling Fans that are handcrafted from lightweight aluminum, we guarantee unrivaled strength, craftsmanship, and damp-rated performance. We pride ourselves on being an American-made product, not mass-produced like other brands.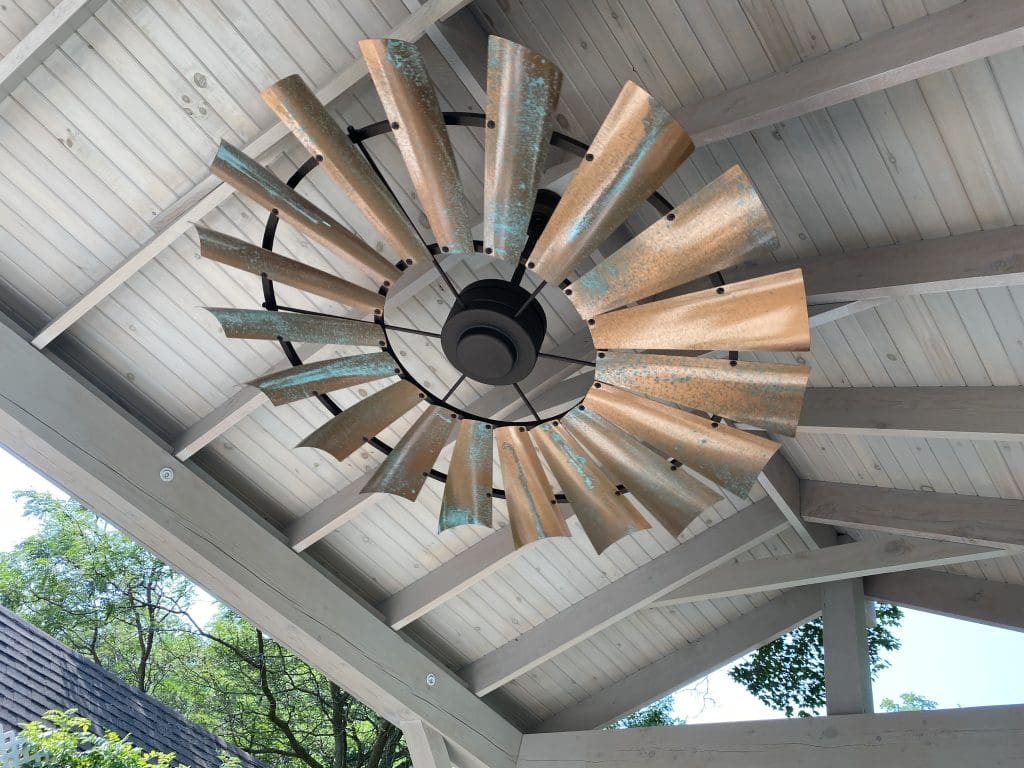 Get in touch with Kelly today at 972-834-5555, or visit our website at www.windmillceilingfans.com, and let's create a custom Windmill Ceiling Fan that suits your style and personality!
Our fans are available in various sizes and finish options, making them the focal point of any room while quietly circulating air through your space. Call us today or visit our website to begin designing your dream fan. We're here to help you!