Barndominium
It's a strange word, but you'll no doubt be hearing it a lot more in the future. The barndominium is definitely here to stay. So, what exactly is a barndominium? It's an idea that started in Texas and has now spread to just about every part of the country. In a nutshell, it's a combination of a barn and a condominium. The finished structure often looks like the original barn, and that's the whole point, but inside you'll find all the modern conveniences and amenities you'd expect to see in any home.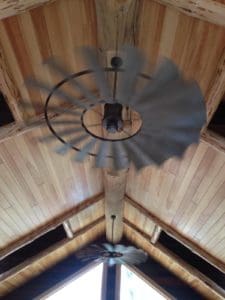 The whole thing about a barndominium is flexibility, and that every barndominium is different. The entire structure can be the home, or, if you prefer, some parts can be a functioning barn complete with horses or other animals, while other areas serve as the living quarters. A barndominium can be a two-story structure but it can also be a single story with separate areas for the barn and for living space. The convenience of one building versus two is helpful to care for the animals and the efficiency of the building. Two of the most important times to be close to the animals is birthing and bad weather.
Having a Barndominium allows versatility in many areas, it allows the owner to create a custom space without the high costs of a traditional custom home.  Depending on one's needs and wants for their barndominium. A multi-level barndominium could be great for someone who has a need for larger designated living space whether that be for function or entertainment purposes. Whereas a single story barndominium could be better suited for someone who wants everything all on one level. Whatever your needs or style there is a way for you to get exactly what you desire with barndominiums. Barndominium living allows for an intricate cross in decor between beauty and function, sliding barn doors, for example, have become a  very popular feature in homes today, as they are traditionally found in barns.
A barndominium does present one small problem, but it's easily fixed. These buildings usually have tall vaulted ceilings. During summer months, these spaces can get very hot. At floor level, your air conditioning might easily keep temperatures down to 70 degrees or so, but higher up it can easily reach up to 100 degrees or more. One answer might be to install more air conditioning, but that's an expensive option, and not a very efficient one either. The best solution is to install a large and efficient ceiling fan. This will drive the air downwards where it can be cooled by the air conditioning unit. However, not all ceiling fans are capable of achieving this properly to a satisfactory degree.
The Windmill Ceiling Fan Company is different. They produce large, multi-bladed aluminum fans that are amazingly efficient, and relatively inexpensive to run. The fan is based on the design of the farm-style windmills commonly seen on farms all over America. That means the Windmill Ceiling Fan will blend in surprisingly well with the general style and decor of your barndominium, which of course is an added bonus. Most ceiling fans are designed with three or perhaps five blades. This can work well in the average home, but it fails to have the necessary efficiency for moving large volumes of air in a building like the average barndominium. The Windmill Ceiling Fan solves the problem.
Barndominiums are unique spaces. An open floor plan is common, and it lends itself well to this type of home. And while you can have any kind of style you choose, most barndominium owners choose a rustic style that is in keeping with a large old barn. Of course, rustic doesn't have to mean basic. You can have all the modern conveniences you want – and still appear rustic. This is where the Windmill Ceiling Fan comes into its own. It has its own unique rustic appeal, as well as being the best ceiling fan you will ever own. Each fan is handcrafted and the custom finish can match any type of décor that your Barndominium has; modern, rustic, country, shiny copper, midcentury, and more.
Are you ready to see client photos of their Windmill Ceiling Fans installed?  Click Here: