Meet Our Great Pyrenees Dogs: Livestock Protectors At Your Service
Anyone who has visited our Pilot Point ranch has likely met our security team. No, we're not talking about a bunch of big, burly, angry men with enough muscles to take on a small army.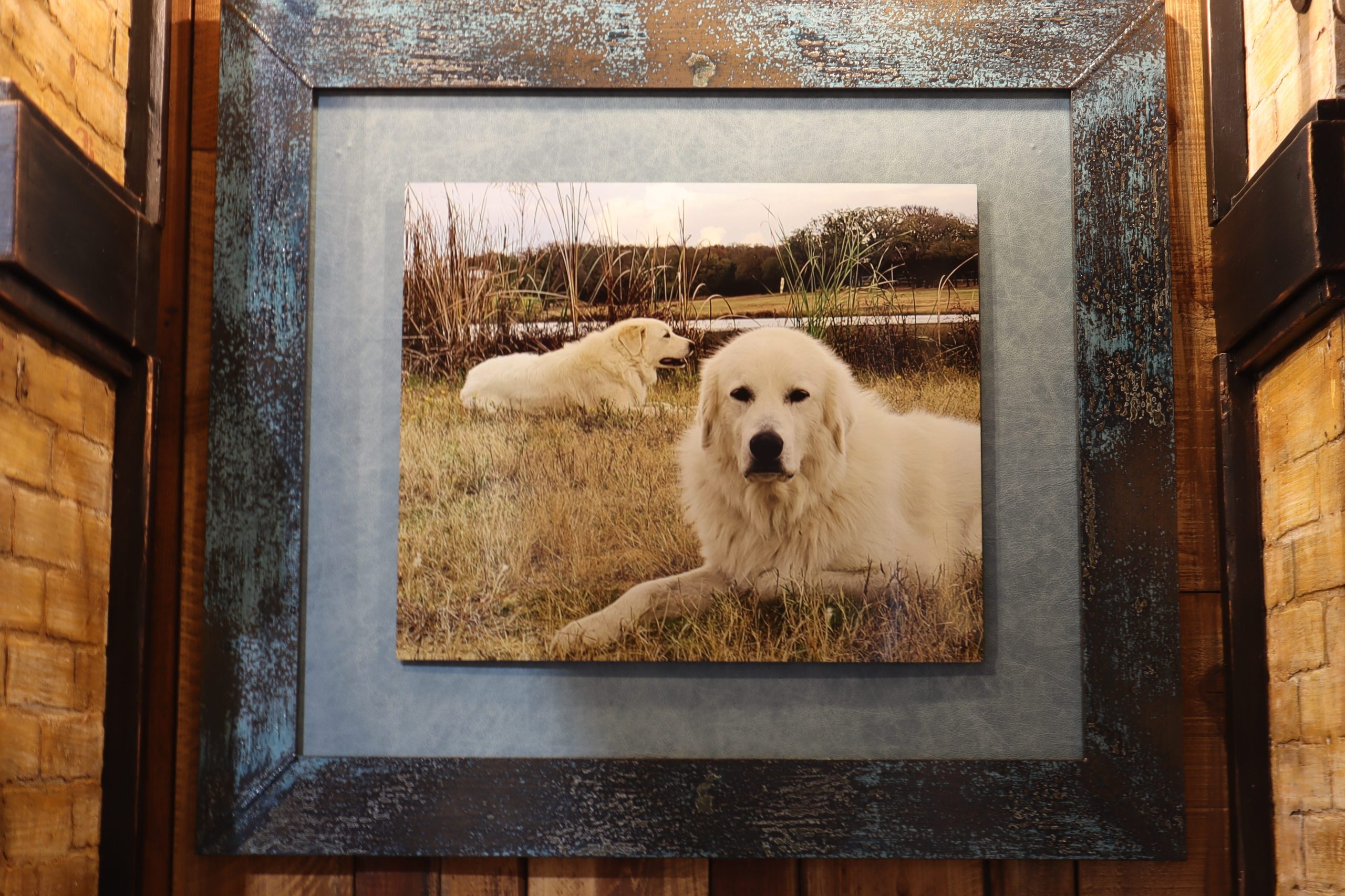 We're talking about our Great Pyrenees dogs, Sampson and Beau. They are our livestock protectors, and boy, do they ever take their job seriously!
Sampson and Beau are father and son and have been on our livestock security team for about four or five years. More recently, we've added another pup to our crew, Bart! I found him a few months ago, and it took me five days to catch him.
He was pretty useless at first, but he's starting to catch on.
Combined, the three of them watch over a farm home to 10 Belted Galloway calves, a Wagyu bull, and four Paso Fino horses.
Sampson and Beau, The Great Pyrenees, were born for this line of work!
If you've read up on the Great Pyrenees breed for even five minutes, you'll see that they are a favorite for shepherds, ranchers, cowboys, etc.
They were bred to be guard dogs. They are instinctively nurturing and patient — more like a guardian or protector, especially with young or vulnerable animals — and they create a life-long bond with the herd and people.
According to the Great Pyrenees Club of America, these beautiful white dogs take their name from the mountain range in Southwest Europe. They have long been used as guardians of the herd against hawks, owls, stray dogs, wolves, bears, coyotes, and any other threat that may wander upon a nearby farm.
And that "herd" they're protecting can literally be anything:
Sheep
Cattle
Horses
Pigs
Ducks
And so much more …
Here's something else you may not know: they are nocturnal. That's right — they generally don't sleep at night, which plays to their strengths since their job as livestock protectors comes into play late at night when predators are roaming about for an easy meal. If they're barking at night, that means they're doing their job. And as for Bart, we're still working on his special skills.
Our Loving Animal Farm
Sampson, Bo, and Bart do their best to ensure everyone is safe day and night.
Granted, our farm is fairly small compared to all the larger, busier farms out there. But I can't imagine life being the same without my animals and open space. To this day, one of the first things I'll do after a rough day is go out to the barn and brush the horses. It may not seem like much, but spending time out there and the act of brushing eliminates outside stressors at that moment.
I'm convinced this world would be better if every child had a chance to experience a similar farm life.
Call The Original Windmill Ceiling Fan Company today.
We'd love to chat with you about everything under the sun related to farming and western decor! Our farm is also home to the world's best Windmill Ceiling Fan company.
Our custom-made Windmill Ceiling Fans are hand-cut, hand-designed, hand-assembled, and hand-packaged. Every last nook and cranny of each fan, right down to the lightweight aluminum custom finish, is made custom to each order.
On top of that, we deliver a one-of-a-kind look, feel, and unrivaled strength and craftsmanship. Since every fan is hand-crafted by one of our artisans no two fans are alike! We are the only windmill ceiling fan supplier that provides custom fans to match your personality and style.
Windmill Ceiling Fans:
Fan pictured above is our Brahman Tinge Windmill Ceiling Fan with an Oil Rubbed Bronze Motor
Quickly match the finish of your fan to the rest of your home
A one-of-a-kind look and feel
Not mass-produced
Made in America
Unrivaled strength and craftsmanship
Call us today at 972-834-5555 to chat with Kelly or visit www.windmillceilingfans.com.