Plan for Warmer Days Ahead With Our March Home Checklist
If you live in Texas as we do, you know winters out here can get pretty dicey. I mean, our "arctic blasts" don't hold an icicle to places like Minnesota, Boston, or even North Dakota, but we have our fair share of power failures, impassable roads, school closures, and being stuck in your house for a week.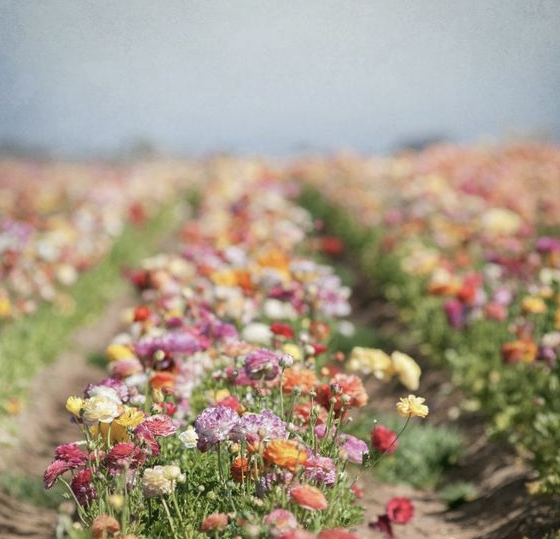 The good news is that winter is almost over, and since you've been spending more time indoors lately, we thought it might be fun to create a Spring home checklist so that you're ready when the warm weather comes back to us!
From the necessary stuff like removing faucet covers and getting your spring HVAC maintenance check scheduled to minor to-do's like remembering to switch your Windmill Ceiling Fan blades counterclockwise and adding a seasonal wreath- we tried to think of everything.
The Original Windmill Ceiling Fan Company's Spring Home Checklist
Remove outdoor faucet covers and pipe wrappings — Faucet covers are a lot like Christmas lights. Everyone needs them, and they serve their purpose for a short period. But leave them on for too long into the spring and summer months, and your neighbors will think you're lazy. It's just bad form, so be sure to remove them and store them in a safe place for next year.
Get your HVAC maintenance scheduled — Your AC has been dormant long enough. So before the Spring Summer heat really gets out of hand, it's best to get your favorite local HVAC team in to head off potential issues such as broken or worn-out parts. The same goes for de-winterizing your sprinkler system. The last thing you want is to be without either of these when you really need them.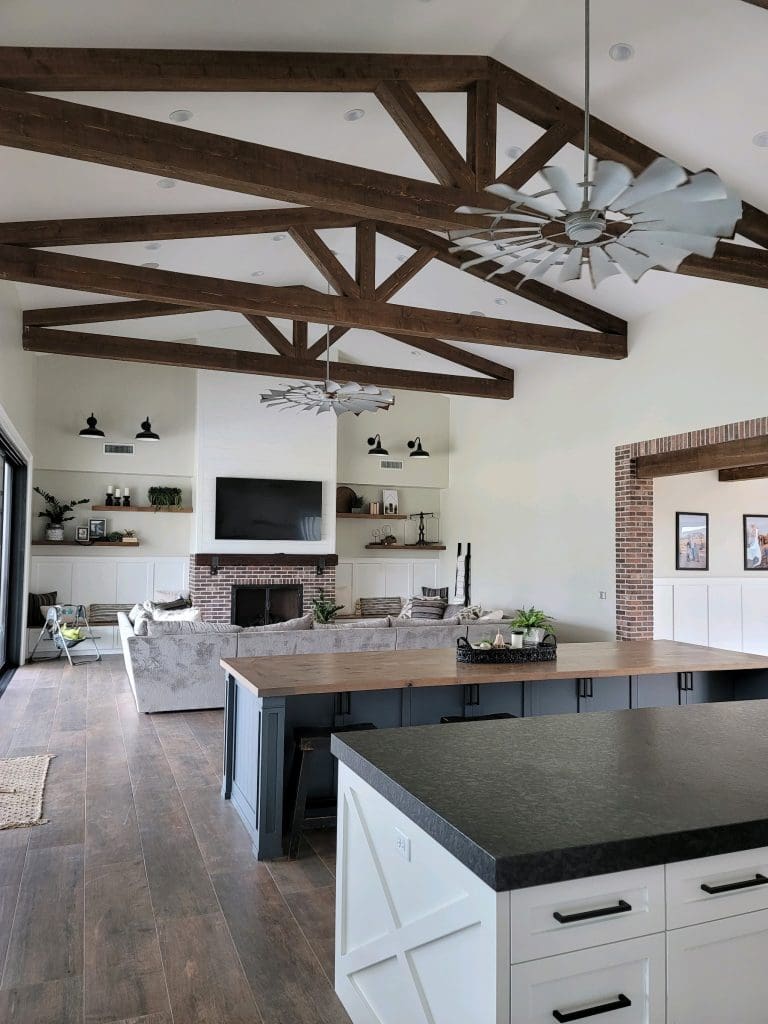 Change Your Fans Direction— Remember, your Windmill Ceiling Fan spins both ways. If you flip the switch so that the blades turn counterclockwise, you'll start circulating the air and get that cooling effect you've been trying to avoid all winter. And speaking of ceiling fans in general … be sure to check that all your fans are working well and moving air before the sizzling summer temps hit. If they aren't working, or you've got an older one that might as well be put out to pasture, now is the best time to create your own Windmill Ceiling Fan to replace it with!
Spice Up Your Seasonal Decor— Give your home an interior facelift by changing out your curtains, blankets, pillows, bedding, hand towels, etc. Consider rethinking your existing furniture arrangement; shaking up space can improve your mood, productivity, and the feeling your home puts out! Indulging in fresh flowers for the kitchen and dining room or pulling out a spring wreath for the front door are also tiny changes you can make that make a big difference. There are tons of options to consider.
Rotate Your Mattress— Another thing most people don't think about often, but rotating your mattress extends its life and comfort and helps it wear more evenly on all sides. Some say rotating your mattress every few months is best for evenness. Personally, we feel it's much easier to time this chore with the changing seasons. That way, you'll always remember.
Clean The Entryway— Your floors have most likely taken a beating during the harsh winter months, especially as you and your family find yourselves walking in and out nonstop with snow, ice, sludge, dog prints, sports gear, and beyond. This is an excellent opportunity to give the front entryway a nice deep clean; after all, it is where you welcome people into your home. Let's make it tidy for them too! Getting rid of clutter, piling up winter gear, changing out the doormats, and dusting around the windows will make your entryway unrecognizable in the best way!
Pull Spring + Summer Clothes out of Storage — This is another fun part of our Spring checklist! Who doesn't enjoy breaking out the t-shirts, shorts, and swimwear for a long-awaited spring? Now is the time to start transitioning all that winter clothing into storage and pulling out all the bright and fun clothes for spring and summer.
Spruce Up Your Hang-Out Area — We've all been spending a ton of time indoors lately, and most of us pass that time away by binge-watching shows on our favorite streaming service, playing video games with the kids, or curling up with a good book. Whether it's the media room or a living room, now is an excellent time to clear away any clutter, vacuum all the carpets, clean between the couch cushions, etc. You may also consider changing out a few decorative pillows and lighter throw blankets to celebrate the transition from harsh winter weather, depending on where you live in the world!
Deep Clean The Dryer Vents—Another task few people think about is deep cleaning their dryer, but the reality is that many house fires today happen because of clogged dryer vents. Not to mention, your clothes are likely taking longer to dry because of that clogged vent. Pulling all of the buildup of lint from the dryer vent isn't something you have to do after every load of laundry, but it's another thing that's great to be in the habit of seasonally. And this isn't something you have to do on your own; you could hire a professional dryer vent cleaner. Easy peasy.
Look at Your Landscaping — Growing season is almost here, so why not get an early jump on it? Rip out any dead plants and clear out the trash that may have accumulated throughout the winter, and then start mapping out a few ideas for new plants, shrubs, and other garden favorites.
At The Original Windmill Ceiling Fan Company, we've ditched the typical sales pitches in favor of relatable stories of American ingenuity, roll-up-your-sleeves hard work, and blissful life on the farm. Our library of blog posts is full of stories, practical tips, tricks, and life hacks — and this entry about our successful spring home checklist is no different.
While preparing your home for spring may not be top of mind in your household at this exact minute, it is a necessary chore. It can be spaced out over several months and will feel manageable when started early enough!
Call The Original Windmill Ceiling Fan Company Today!
At The Original Windmill Ceiling Fan Company, we pride ourselves on bringing authentic, historically-designed windmill ceiling fans to houses, barndominiums, and outdoor living spaces across America at a price worth every penny. We are the only windmill ceiling fan supplier that provides custom fans to match your personality, style — and the changing seasons.
Quickly match the finish of your fan to the rest of your home
A one-of-a-kind look and feel
Not mass-produced
Made in America
Unrivaled strength and craftsmanship
DAMP-RATED
We take immense pride in handcrafting a Windmill Ceiling Fan for every customer who calls! All of our fans are custom designed, and our craftsmanship is catered to your every need. Call today at 972-834-5555 or visit www.windmillceilingfans.com. We are here to help you!