The Beauty of Texas Turquoise: Incorporating This Gemstone into Your Home Decor!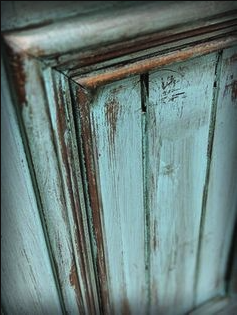 Turquoise is a beautiful and vibrant color that can add a refreshing touch to any home decor. This stunning shade is a blend of blue and green, and it is a popular choice for interior designers because of its versatility and calming effect. In this article, we'll explore different ways to incorporate turquoise into your home decor and create a beautiful and inviting space.

Use turquoise as an accent color in your home decor; if you are hesitant about using turquoise, you can start by adding small touches of the color to your home decor. Turquoise accents can be used in accessories such as throw pillows, vases, and rugs, to name a few. Adding turquoise accents is a great way to bring in the color without overwhelming the space!
Hints of turquoise can be found in both of these works of art below; with our western cowhide frameworks, you can choose how much of what design element you want where allowing yourself to ease into more color as fast or as slow as you'd like!
Turquoise walls; For a more dramatic effect, you can paint your walls in turquoise or opt for a turquoise accent wall! This is a bold move, and it's essential to ensure that the color complements the rest of the decor. To avoid making the room look too busy, you can balance the color by pairing it with neutral-colored furniture and decor.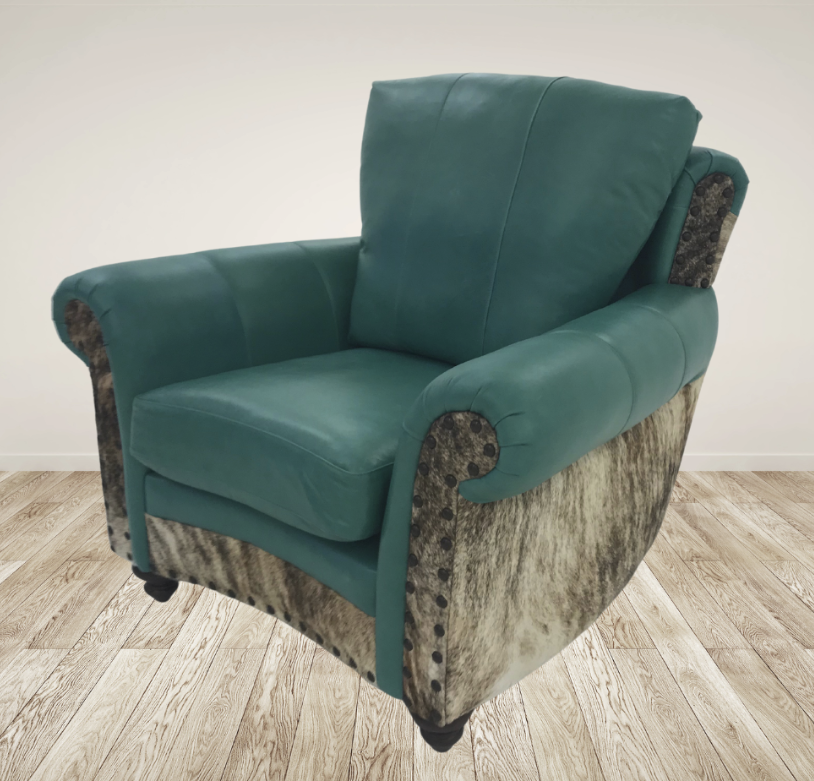 Turquoise furniture; One of our favorites! Furniture is an easy way to add color to any room, and turquoise furniture can be an excellent addition to your home decor. A turquoise sofa or armchair can make a bold statement and add a pop of color to a neutral space. If you prefer a more subtle approach, you can use turquoise furniture as an accent piece in a room.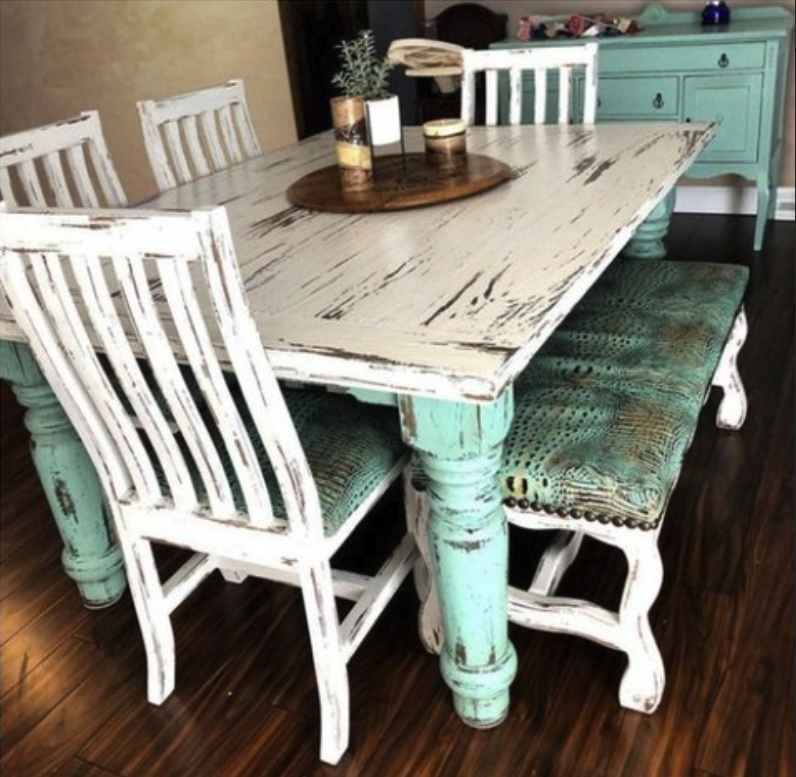 Turquoise kitchen; The kitchen is a great place to experiment with color, and turquoise can be an excellent choice for your kitchen decor!
You can add turquoise tiles to your backsplash, or you can opt for turquoise cabinets or countertops. Adding turquoise to your kitchen will create a fresh and inviting atmosphere that will make cooking and entertaining a joy.
Turquoise is a versatile and beautiful color that can add a refreshing touch to your home decor. Whether you use it as an accent color in your home furnishings and decor or make it the star of the show, turquoise is sure to create a beautiful and inviting atmosphere. By incorporating turquoise into your home decor, you'll be able to create a space that is both stylish and comfortable.
Turquoise bathroom; The bathroom is another perfect space to incorporate shades of turquoise into your home decor and design.
You could use turquoise tiles to create a calming, beautiful, and serene atmosphere. Or you can go another route of utilizing turquoise accented accessories like your towels, soap dishes, trash cans, and shower curtains to add a pop of color.
Bathrooms and half baths especially are places where people appreciate a little risk and extra creativity in design. You can't possibly go wrong when using turquoise in your bathroom design!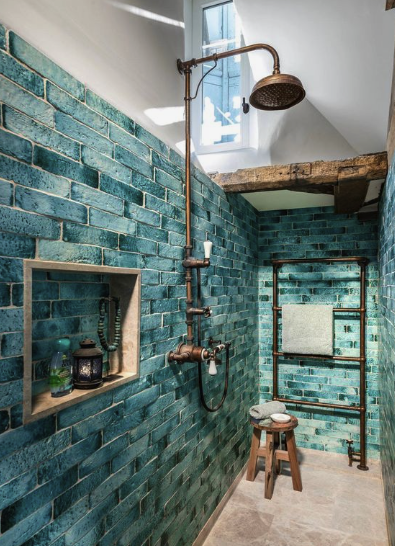 Partner with The Original Windmill Ceiling Fan Company and transform your home with a unique turquoise-infused work of custom art. Our Windmill Ceiling Fans are designed to resemble old farm-style windmills and boast an impressive diameter and strong blades for optimal performance.
Investing in a windmill ceiling fan is a wise decision for any homeowner. With the whisper-silent operation, customizable finishes, and handcrafted quality, our fans are the perfect addition to any room. You can customize your fan's finish and design to match your furniture, home hardware, cars, sports teams, or any other preference you have.
Each of our fans is hand-cut, hand-assembled, and hand-packaged at our Pilot Point, Texas warehouse, with every detail tailored to meet your unique order requirements. Our aluminum custom finish adds a touch of finesse to the final product, delivering a one-of-a-kind look and feel that cannot be found elsewhere.
As the sole supplier of custom Windmill Ceiling Fans that are handcrafted from lightweight aluminum, we guarantee unrivaled strength, craftsmanship, and damp-rated performance. We pride ourselves on being an American-made product, not mass-produced like other brands!
Get in touch with Kelly today at 972-834-5555, or visit our website at www.windmillceilingfans.com, and let's create a custom Windmill Ceiling Fan that suits your style and personality!