Three brands of vodka you should try right now
When you're a rancher, rodeo cowboy, or a down-to-earth country farmer, the word vodka doesn't just roll off the tongue quite as well as drinks like beer, whiskey, or even tequila. But there's a time and place for everything, and every so often, it's nice to sit down on the patio with a glass of "little water" and enjoy the sights and sounds of the farm life.
Whether you prefer yours neat or straight, chilled, or as the key ingredient in a screwdriver, martini, tonic, Bloody Mary, or another cocktail, vodka does the trick in gettin' your mouth in gear. Here are three brands you should try right now.
1. Imperia
If you're a creature of habit, you might automatically lean toward brands such as Absolut, Grey Goose, or Belvedere, but Imperia is a great Russian vodka that can be enjoyed as both a shooter or mixer. In fact, it has been dubbed "Russia's finest vodka," and it has been on liquor shelves for a very long time. According to its website, Imperia is produced from hand-selected winter wheat and allowed to rest in relaxation tanks for a full 72 hours before bottling. The result is an exceptionally pure and clean taste with a light herbal aroma, elegant and full body, and distinct aftertaste.
2. High West 7000'
Like the beautiful and rugged mountain ranges of Utah, High West vodka has to be on your "must explore" list the next time you sit down for a tasty libation. Most distillers today don't rely on oats to make a really good vodka, mainly because of the high cost and difficulty to distill. High West 7000' celebrates vodka's heritage with a subtle nutty and vanilla flavor that has to be tasted to be believed. According to its website, High West makes spirits for people who want great taste and appreciate quality ingredients, small batches, and the owner's personal touch.
3. elit
Another Russian epiphany, elit® vodka, represents the best from old and new world vodka and pushes the limits of what it means to be a really good vodka. In an article by uproxx.com, elit® was mentioned as one of the best spirits to drink when trying to stay warm in the winter. We know that it's summertime now, but seasons quickly change in Texas. And when they do, you need a great winter warmer. Speaking of elit®, pour some of it into a mixing glass and serve up the perfect quarantini, Bloody Mary, or other concoction.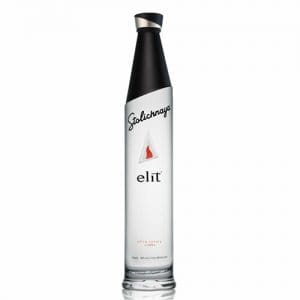 If you'd like to learn more about vodka, check out some of the best vodka brands from across the world. And while your enjoying your next vodka on the patio, make sure you have a ceiling fan from The Original Windmill Ceiling Fan Company keeping that refreshing country breeze flowing all day long.
If you enjoyed reading this article, fill out the subscriber box to the right and receive notifications in your email when we publish a new article.