4 Advantages of Using Aluminum to make Windmill Ceiling Fans
So many things stand out about our Windmill Ceiling Fans that it's difficult to put one particular feature or advantage at the top of the list.
From American-made to unrivaled strength and craftsmanship, the ability to customize every last detail to match your personality and style, and more, we love them all — and we know you will, too. But if we had to pick one right this second, it'd have to be that they are made of Aluminum.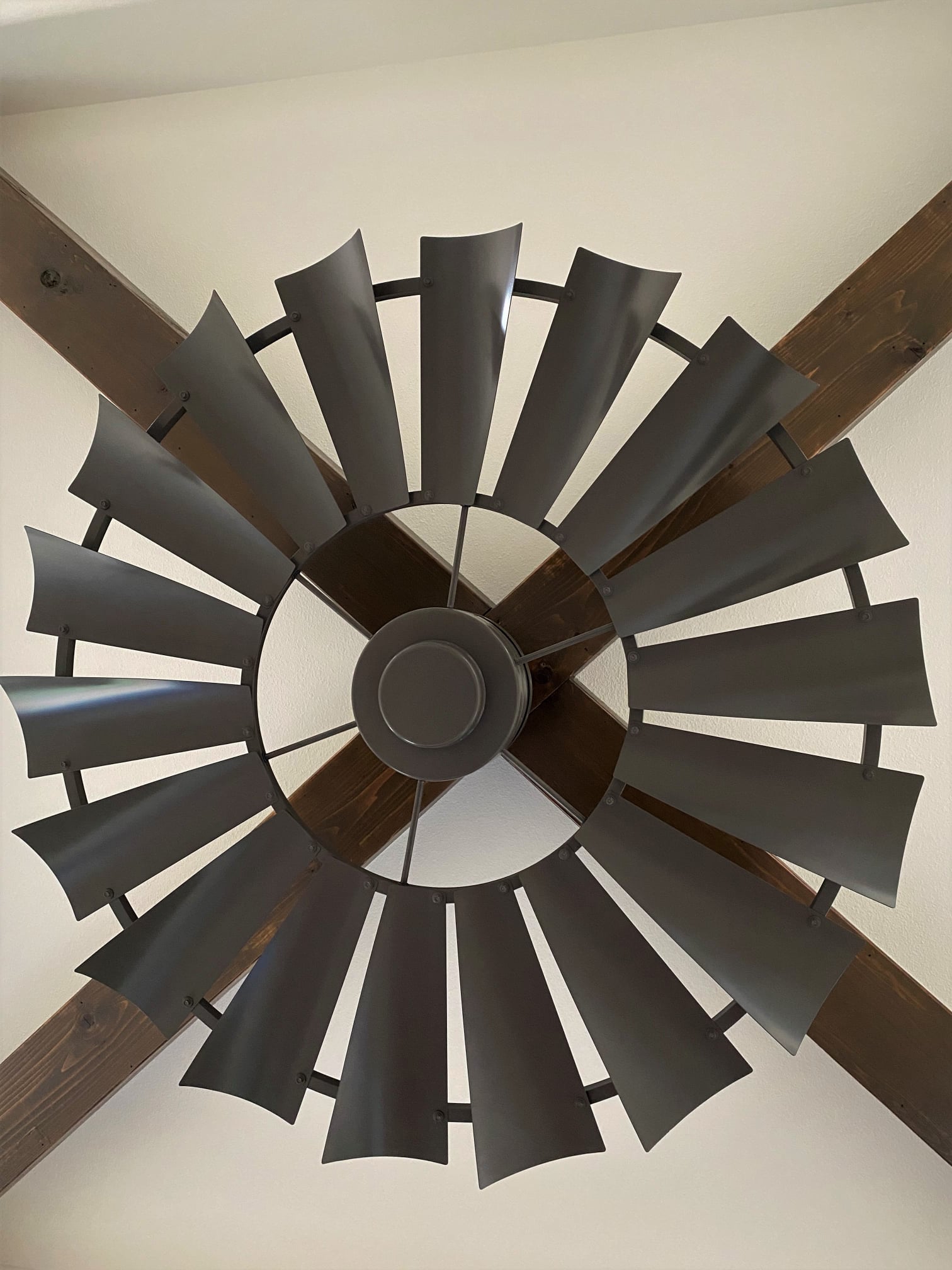 When purchasing a ceiling fan, aluminum blades may not be the first thing most people think about. And it makes sense considering the majority of fans on the market today are made of wood, plastic, or medium-density fiberboard or particleboard. But there are so many advantages to choosing a windmill ceiling fan with aluminum blades.
Durable — Wood and other materials can warp, fade, sag, suffer from chips and cracks, and become water-logged. This is especially true if your fan is outdoors. Aluminum is strong and corrosion-resistant, which means it stands up to the harshest of conditions and lasts forever.
Lightweight — Aluminum is one of the lightest metals in the world. Hence, blades will cut through the air with little resistance to move air significantly better than your standard ceiling fan. Also, lightweight Aluminum makes installation with existing supports and electrical service extremely easy.
Indoor and outdoor capability — With Aluminum, you don't have to worry about whether or not the fan you're picking out from us will work indoors, outdoors, or both. You can install it in homes, businesses, restaurants, event spaces, covered patios, and more. The possibilities are endless.
Distinctive finish — Aluminum finishes are easy on the eyes and create a distinct look that makes any room in your house envy the neighborhood. Want a fan that looks like wood but is made of Aluminum? We can do that. We are the only company that provides these unique aluminum lightweight designs and custom finishes.
At The Original Windmill Ceiling Fan Company, we make sure you find every possible solution. We work with you one-on-one to replace that once unassuming fan with a work of art that will last a lifetime.
Need a ceiling fan? There's nothing more unique than ours!
The Windmill Ceiling Fan is reminiscent of the old farm-style windmills, incorporating a large diameter and strong blades to create a surprisingly efficient and delightfully inexpensive product. These fans can be silver-colored and galvanized, with a weathered look, powder-coated, oil-rubbed bronze, rustic copper, tarnished tin, and more.
Our fans are hand-cut, hand-assembled, and hand-packaged at our warehouse in Pilot Point, Texas. Each fan's last nook and cranny, right down to the lightweight aluminum custom finish, is made to suit each order. On top of that, we deliver a one-of-a-kind look and feel and unrivaled strength and craftsmanship.
We are the only windmill ceiling fan supplier that provides custom fans to match your personality and style.
Quickly match the finish of your fan to the rest of your home
A one-of-a-kind look and feel
Not mass-produced
Hand-crafted
Made in America
Unrivaled strength and craftsmanship
Ready to order yours? Give us a call today at 972-834-5555. We LOVE to chat with all our customers or visit www.windmillceilingfans.com.
If you enjoyed this article, check out How Does the Number of Blades Affect a Windmill Ceiling Fan? And Do Windmill Ceiling Fans Really Work?