6 Unique Ways to Celebrate Thanksgiving With Loved Ones!
When any of us think of Thanksgiving, we think of the essentials: a delicious turkey feast complete with stuffing, grandma's green bean casserole, mashed potatoes and gravy, pumpkin pie, a few surprise dishes no one expected, and, of course, every single one of our loved ones sitting around a banquet table celebrating all the things for which we are thankful.
Yes, that was a mouthful … but it's essential, and we wouldn't have it any other way, right? Well, not exactly. While one of the first rules on our farm is to gather and EAT, we also concoct our unique traditions that make celebrating Thanksgiving with loved ones even more special.
Here are just a few you can try before, during, and after this year's feast!
Have brunch, lunch, or dinner outside
Who says Thanksgiving dinner must be held in your dining room? While sitting down together for a special meal is traditional, consider taking the festivities outside to your covered patio, deck, or porch. You can set up several lightweight tables for the food, set the mood with light music and twinkling lights, and even put the fire pit or that beautiful windmill ceiling fan to good use.
Celebrate everyone's birthdays
Thanksgiving is usually when you finally get to be with many family members you just don't see that often. So why not up the ante by celebrating everyone's birthday? With so many people in the same place simultaneously, it's an excellent opportunity to celebrate family members who had birthdays up to that point in the year. You can even have a cake for everyone to enjoy.
Send your loved one's a pie
Before Thanksgiving arrives, send a few loved ones who either can't make it to Turkey Day, or you're really excited to see a pumpkin pie from a local bakery. They'll get a kick out of the kind thought. And who knows … maybe they'll bring the leftovers to your party.
Share the family recipe
Most people are hesitant to share those extra special recipes passed down from generation to generation. But hey … we are family, right? So maybe this time, write out your favorite recipes that everyone's been dying to get their hands on and send them to your loved ones. Doing so should help next year when Thanksgiving is hosted by that one sister who can't cook to save her life! My all-time favorite family recipe is my grandmother's Oyster Dressing!
Create a video highlight reel
This one might take a little ingenuity, especially if you don't have a lot of videos or photographs from previous Thanksgiving dinners. But there's no better time to start than now, right? Besides, who says you have to limit it to Thanksgiving? Create a family video reel from events throughout the year so people can see how fast the kids have grown and what special trips you went on. Have others join in on the fun, too.
Call those who can't make it
The best part about Thanksgiving is spending time around your loved ones. But inevitably, someone can't come or has to split time between various houses. So make it a point to be as inclusive as possible and make a quick phone call to those you wish were there. We love phone calls — even from several thousand miles away. Don't knock it till you try it, folks. After all, it's family we're talking about!
Whatever Thanksgiving traditions you celebrate and new traditions you begin, this is sure to be a holiday to remember. We will no longer take the simple things for granted, and we proudly celebrate sharing these and other Thanksgiving traditions with family and friends.
From our family to yours … Happy Thanksgiving!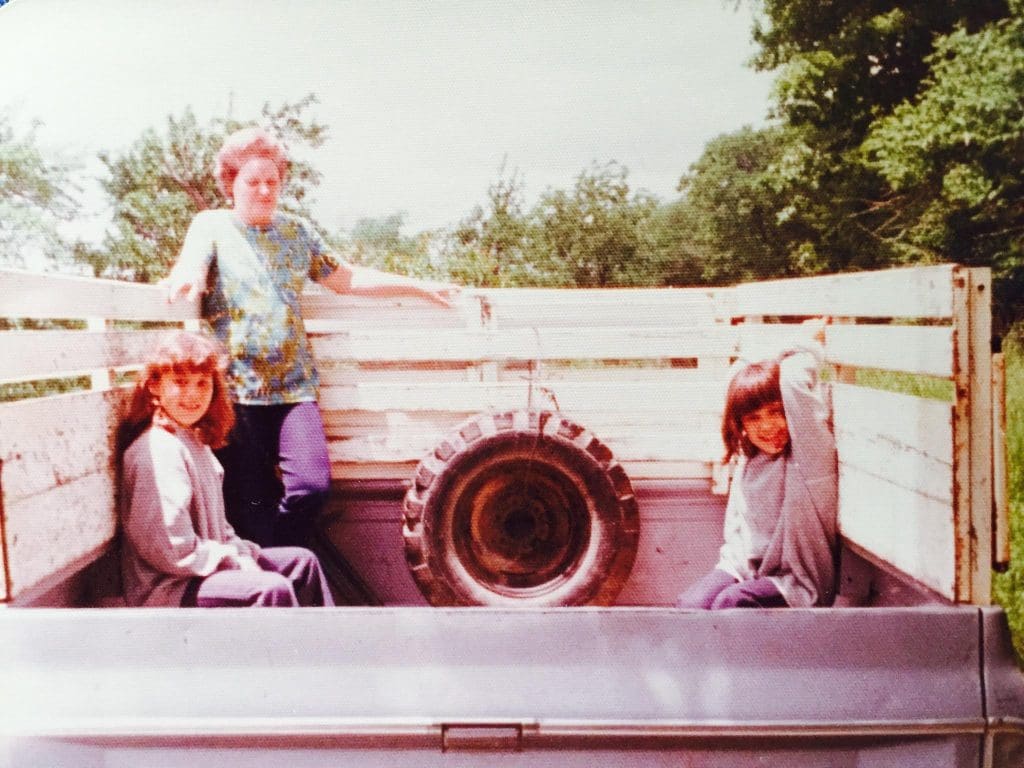 Call The Original Windmill Ceiling Fan Company Today!
At The Original Windmill Ceiling Fan Company, we pride ourselves on bringing authentic, historically-designed windmill ceiling fans to houses, barndominiums, and outdoor living spaces across America at a price worth every penny. We are the only windmill ceiling fan supplier that provides custom fans to match your personality and style.
Quickly match the finish of your fan to the rest of your home
A one-of-a-kind look and feel
Not mass-produced
Made in America
Unrivaled strength and craftsmanship
DAMP-RATED
Rather than sitting on a shelf in a factory warehouse, our fans are built to order, and our craftsmanship is catered to your every need. Call today at 972-834-5555 or visit www.windmillceilingfans.com. We are here to help you!
If you enjoyed this article, check out 6 Unique Ways to Celebrate Thanksgiving With Loved Ones! And 8 Fall Decor Ideas For The Season Ahead!