If you love Cowboy shows, especially Yellowstone, check out this spin-off
Tim McGraw and Faith Hill. Do we need to say anything more? Yes? OK … how about the hit TV show Yellowstone?
Have we piqued your interest now? Of course, we have!
From the creators of Yellowstone, which is about to be in its fourth season after first appearing in 2018, comes a prequel series called 1883. According to several reports, McGraw and Hill — who are certainly no strangers to the country music scene or Hollywood — recently signed on to star in the new show. 1883 is expected to still revolve around the Dutton family that we all know and love, but the kicker is that it will take place generations before the events of Yellowstone.
The original drama (I literally can't stop watching it) stars Kevin Costner, Wes Bentley, Kelly Reilly, and Luke Grimes. The foursome plays members of the Dutton family, which owns the largest contiguous ranch in the United States.
In the prequel, McGraw will play the family's patriarch, James Dutton. Hill will play his wife, Margaret. The gist of the series is centered on the Duttons escaping poverty and eventually obtaining land for a fresh start. Each episode will explore them traveling through the western frontier and into Montana — where Yellowstone takes place.
Rumor even has it that Oscar nominee Sam Elliott is signed on as well.
At The Original Windmill Ceiling Fan Company, we celebrate anything that has to do with cowboys, cowgirls, country living, the enduring spirit of the USA, and hand-crafted, personalized, American-made products. Yellowstone and the upcoming 1883 may just be TV shows, but they are a constant reminder of where we've been and how that history shaped our lives.
If you haven't had a chance to watch Yellowstone, what are you waiting for? The season 4 spin-off of the Yellowstone series is almost here!
If you are a fan of Yellowstone like we are, then please go check out 1883.
Buying a windmill ceiling fan to keep you cool while watching Yellowstone? Call us today!!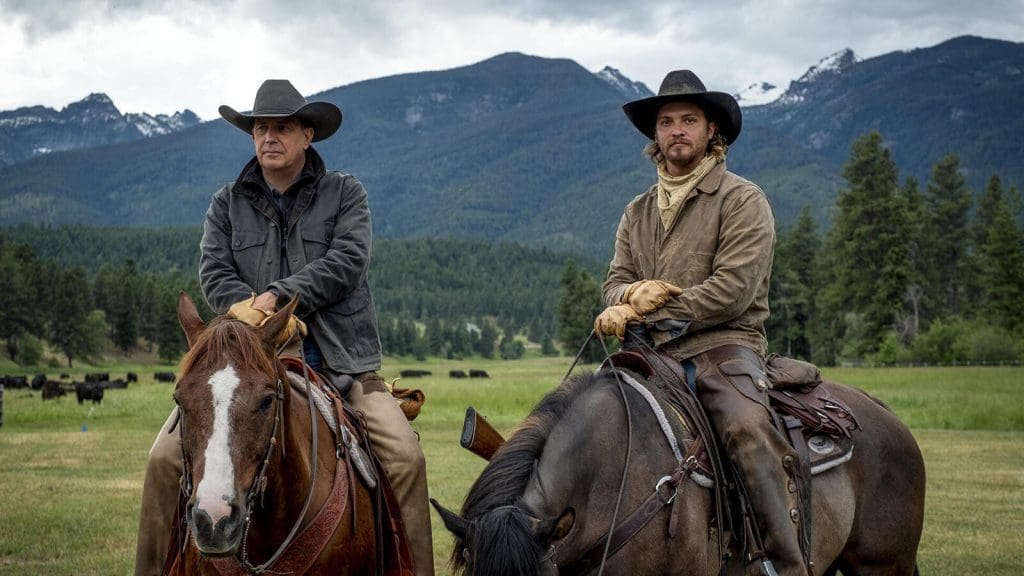 At The Original Windmill Ceiling Fan Company, we pride ourselves on bringing authentic, historically-designed windmill ceiling fans to houses, bardominiums, and outdoor living spaces across America at a price worth every penny. We are the only windmill ceiling fan supplier that provides custom fans to match your personality and style.
Quickly match the finish of your fan to the rest of your home
A one-of-a-kind look and feel
Not mass-produced
Made in America
Unrivaled strength and craftsmanship
DAMP-RATED
Rather than sitting on a shelf in a factory warehouse, our fans are built to order, and our craftsmanship is catered to your every need. Call today at 972-834-5555 or visit www.windmillceilingfans.com. We are here to help you!
If you enjoyed this article, check out Looking for a different kind of cowboy show? Check Out Netflix's, How to Be a Cowboy and 8 Fall Decor Ideas For The Season Ahead!