You Can Do WHAT On A Custom Windmill Ceiling Fan?
If Y'all Can Dream It We Can Design
This rustic yet modern Barn Metal Windmill Ceiling Fan design gives character and authenticity to any room. A unique piece of functional art, and the first time we're unveiling a Windmill Ceiling Fan design that features a bullet hole distressed look throughout! This fan is hand-crafted in Texas by our master artisans and makes a perfect rustic addition to your home or property.
The best part about custom fan design and working with a textured look like barn metal is that you choose how much rust you want and where you want it -we'll do the rest. When we say the rest, that means ANY other custom elements you want to add to your custom windmill fan creation. Some popular features added are painted tips, farm logos, team colors, matching fans to furniture, matching fans to a car, and adding tail vanes!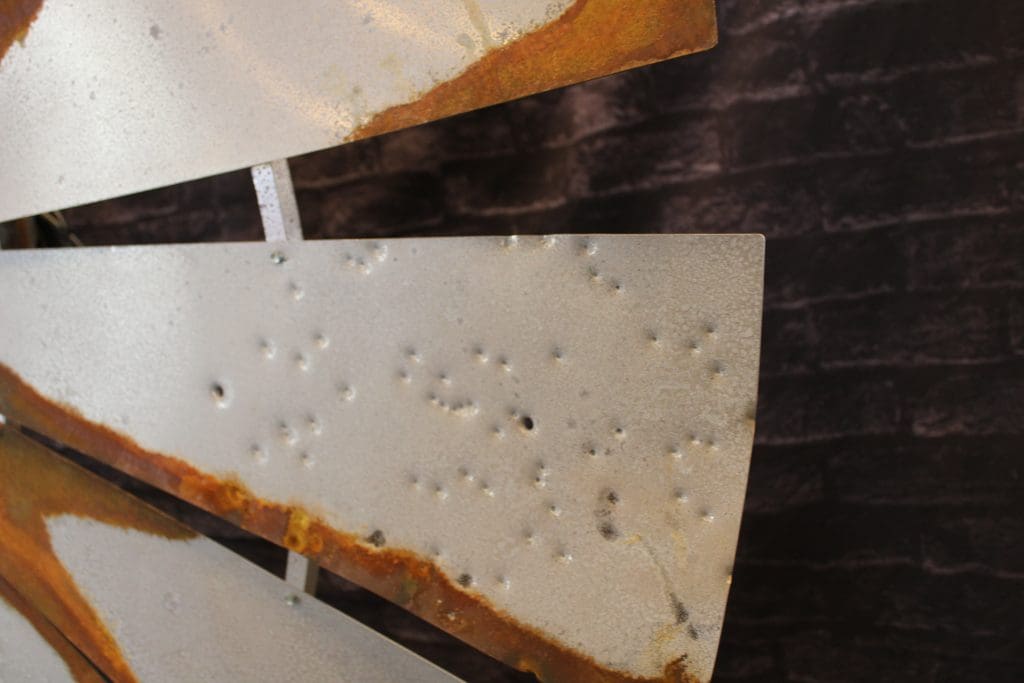 Our latest and greatest design element would have to be the bullet holes in the Barn Metal blades above! We like to say that if y'all can dream it, we can design it; with a bit of planning by our team, we're proud to say this fan came out better than we could have imagined, and we cannot wait to make another one! When customer Jamie W. in Adkins, Texas, initially mentioned their barn metal fan blades having a bit of extra flair with the bullet hole distressed element, we said, "ABSOLUTELY WE CAN DO THAT" with excitement! This ceiling fan design request is because of an original Windmill on their property. Inspiration for this fan design began with an old windmill on Jamie's family farm that had bullet holes in the blades; they wanted a ceiling fan inside their home that they could custom match to their original pasture windmills' look and feel.
More often than not, the new finish elements like this Barn Metal with bullet holes and custom products we create are based on what our customers talk about with us! We sincerely appreciate your feedback and opinions, which is why we ask for them often. Everyone on our team enjoys the uniqueness of all the fan designs y'all come up with, especially with this particular project! Every week the guys in the shop are asking about when we get to do another one of these! After the initial designing phases were complete, our team quickly worked on bringing this fan design to life by hand painting all 18 blades. This barn metal fan is 96 inches, which is our LARGEST fan possible!
After the blades were painted, dried, and ready for the additional design elements, Kelly, William, and Jaaziel brought them out to an empty pasture to get the blades into position for part two! They were firmly secured to wood pallets, and we used 9mm for bullet holes and used the Judge 410 for the shotgun spray. We knew we wanted a bullet hole and shotgun effect. About 30% of the fan blades have the bullet hole detail and the classic barn metal rust; these design elements together make for a fabulous fan finish!
This Barn Metal Windmill Ceiling Fan is a custom-made, hand-crafted piece of functional art with an added accent of bullet holes through the blades! This custom 96-inch fan was an enjoyable project, and we cannot wait to see more photos of this beauty in its finished space in Adkins, Texas! As an authentic western work of art, it will be a conversation starter drawing attention.
Just imagine designing your ceiling fan that checks all of these boxes:
Personable and custom-made — as no two fans are alike.
Match fixtures, furniture, and unique design requests with ease.
Designed to fit the size and space of your home.
Unrivaled strength and quality craftsmanship — Not only do you have control over the design of the fan, but there is more attention to detail in both the manufacturing of the fan and the assembly.
Hand-crafted and assembled in the USA, specifically in Pilot Point, Texas.
Your perfect Windmill Ceiling Fan can be a reality, and we'd love to help you figure out the best design along the way! Every inch of our Windmill Ceiling Fans, from the blades to the motor, is 100% customizable and built to suit all your unique design vision.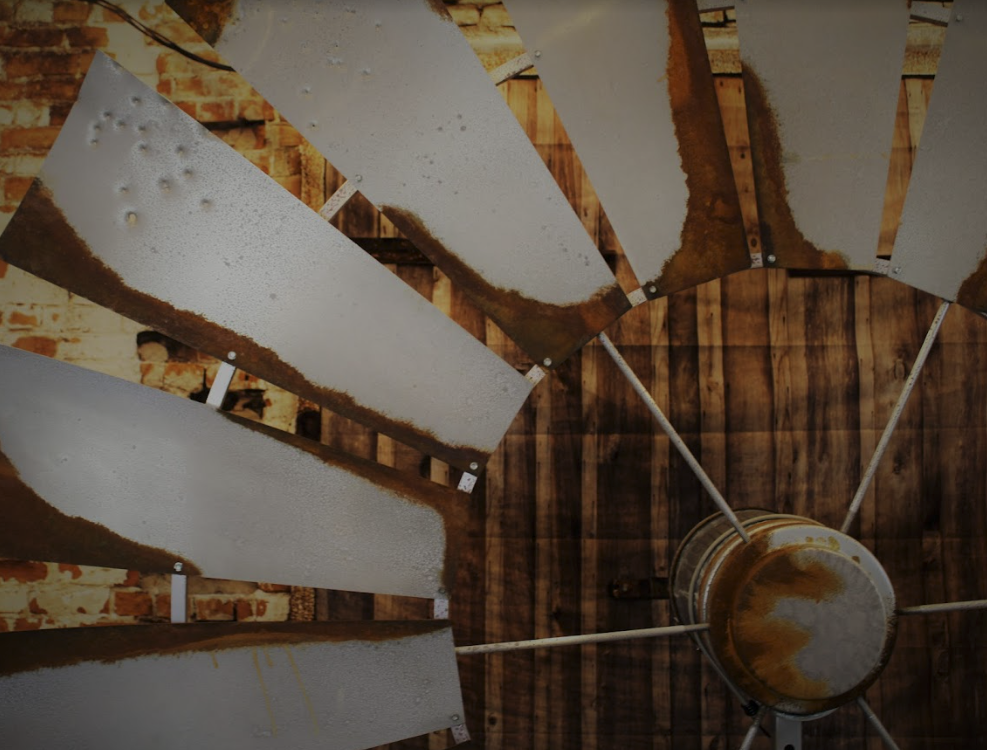 Sure, there are many options for mass-produced products, so you could keep scrolling and cross your fingers to find that specific needle in the haystack. But who has that kind of time? Rather than sitting on a shelf, our fans are 100% customizable and hand-crafted in North Texas.
Ready to design yours? You can visit with us this December; for 10 days only, we will be at The Wrangler National Finals Rodeo® and The Cowboy Channel Cowboy Christmas®! Stop by our booth #610 to customize your own Barn Metal Windmill Fan with bullet distressing shot by 3X World Champion Tim O'Connell!
OR give us a call today at 972-834-5555. As you may know, we LOVE to chat with all our customers! You can visit www.windmillceilingfans.com for additional client photos and fan finishes!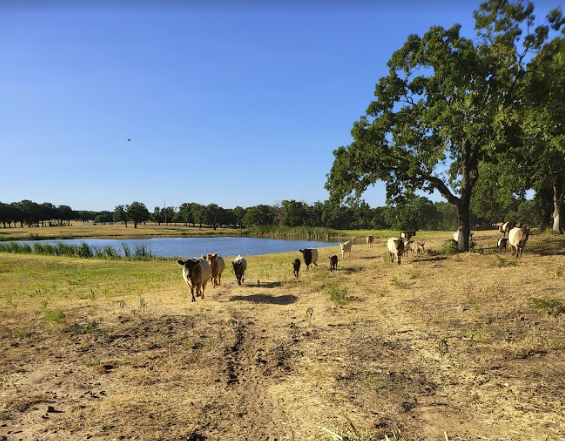 If you enjoyed this article, check out How Cooling a Barndominium Led to The Original Windmill Ceiling Fan Company and What Makes a Custom Finish Option for Windmill Ceiling Fans so Awesome?